After suffering through the awful taste of purification tablets at Wakely, and knowing that as I head towards 100 miles I'll need a little more water, I purchased one of these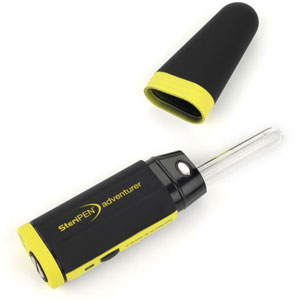 Logic being that not only could we use this for water on runs, but also when we are travelling so we don't get runs from water.
Recovery is going well from Wakely. Only sore spot is the top of my left ankle for some reason, but I have an appointment with my Steve at
In Balance Chiropractic
at lunch today so that should all be resolved.